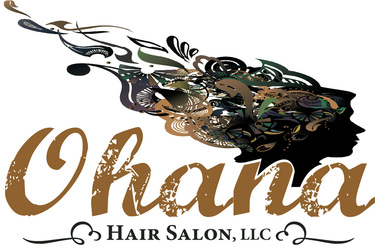 ​Contact Us

​
​Ohana Hair Salon LLC Cancellation Policy


Your appointments are very important to the stylist at Ohana Hair Salon, it is an allotted time set aside just for you for a little pampering time. We understand sometimes schedules change, therefore we respectfully require a 24 hour notice for all cancellations.

STRICT AND ENFORCED 24 HOUR CANCELLATION POLICY!
Due to the influx of no call no shows and last minute cancellations happening, Ohana Hair Salon LLC will now be requiring a credit card to be put on file to book appointments. This may or may not require a $1 validation fee. ​
All Existing clients your card will be securely stored on file when you come in for your next appointment.


-Please understand when you cancel last minute, or forget and no show/no call your appointment, we miss the opportunity to fill that spot with someone else that also likes a little free time to relax and pamper themselves too. We usually have a waiting list and can fill the appointment spot with enough notice. We confirm appointments 48 hours in advance, via text message. We realize life gets crazy, things happen or you can forget, especially when you re-book way in advance. After all were all only human. Since the services are reserved just for you personally, a non-refundable or transferable cancellation fee will apply.


In the event you cancel last minute or no show an appointment:

--50% of the service booked will be charged to the card on file.

--100% of the service booked on a Holiday week, such a Christmas or Thanksgiving.

This cancellation policy allows us the time to inform our standby clients of any availability, as well as keeping our stylists book filled, therefore better serving everyone. Ohana Hair Salon LLC policies are presented and followed through to provide the best quality of customer service. Thank you for viewing and supporting our polices criteria.