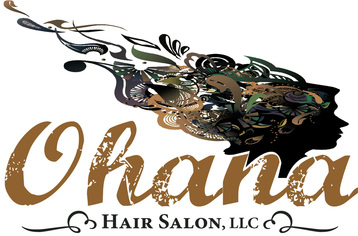 ​Schwarzkopf
Being one of the top three hair cosmetic brands in the world, the Henkel-brand Schwarzkopf represents quality, expertise and innovation for more than a 111 years now. The brand Schwarzkopf enjoys full trust of consumers as well as professional hair dressers. That inures to the benefit of every product innovation that is launched under the name of Schwarzkopf. What does Schwarzkopf stand for? We stand for innovation, reliability, quality, trust and competence - these are the foundations on which our business thrives. We are driven by a passion for creating beautiful hair and this is reflected in each of our products. In addition, our ASK Academies and Studios are recognized centuries of excellence that inspire and educate hairdressers around the globe.
Pureology
Pureology is committed to reducing their impact onthe environment and helping foster a more sustainable future. Their Formulas are highly concentrated. ZERO-SULFATE Shampoos offer a luxurious custom-care experience and deliver up to 70 shampoos per bottle. Their Bottles are: manufactured using minimal water at every step. Contain up to 50% post-consumer recycled materials and are 100% RECYCLEABLE. Use the latest FDA-approved recycled plastics for unparallelled safety and environmental sustainability.
Olaplex
One ingredient changes everything.
Go Blonder. Push the envelope further without compromising the integrity of hair. From the photo shoot to the salon chair, colorists are set free from the fear of damaged hair.
From Base Color to Balayage, Olaplex multiplies bonds making hair stronger, healthier, while color lasts longer with more vibrancy.
​
KEVIN.MURPHY
Skincare for your hair
​
Born from the same philosophy as skincare, KEVIN.MURPHY products are weightlessly designed to deliver performance, strength and longevity.
When searching the world for our ingredients, KEVIN.MURPHY looked for companies that use micro- cultivation, organic growing practices, or ecologically sound wild harvesting techniques to ensure the KEVIN.MURPHY range is of the very highest natural quality.
​The choices they make a
t KEVIN.MURPHY. They care about the environment and recognize the seriousness of dangerous climate change and make every effort to do our part to help the environment by utilizing packaging that is recyclable or biodegradable.
​
1821 Man Made
We are 18.21 Man Made. And we exclusively support the Society of Men with meticulously crafted premium grooming provisions.
We encourage you to Spoil Him with an uncommon grooming experience which, features the opulent essences of Tobacco & Vanilla.
We have envisioned and prepared each unique mixture in our reserve to perform multiple functions to maximize value.
We implore you to look beyond the results of the traditional men's grooming experience and we invite you to discover this new opportunity for yourself.
Don't take any wooden nickels. Choose 18.21 Man Made.
Himalayan Trading Post Candles
Handmade soy candles in decorative containers poured in small batches in Decatur, Georgia. We design and create decorative fragrance candles that are unique in the marketplace. Over the years we have developed a loyal following thanks to the high quality and uniqueness of our slow burning candles. Originally called Himalayan Trading Post.
Brazilian Blowout
Don't be fooled by the sulfate-free shampoo and conditioner craze and wash your Brazilian Blowout down the drain!
Instead, use the one that's specially formulated to work with your treatment and not against it. With the Açai Anti-Frizz Aftercare line, you can maintain your results and extend the life of your treatment to enjoy smooth, frizz-free, shiny tresses for up to 12 weeks.
Did you know other sulfate-free shampoos and conditioners actually shorten the life of a Brazilian Blowout professional smoothing treatment
because they do not contain the ingredients found in the Brazilian Super Nutrient Complex? The Brazilian Super-Nutrient Complex is a blend of natural antioxidants that conditions your hair cuticle, ensuring that every time you wash, condition, and style your hair, you'll give it a healthy boost of nutrients that compliment your smoothing treatment while adding shine and flexibility.
At Ohana Hair Salon, we take care to provide our customers high quality services personalized for their unique needs.

We provide a variety of services including



Hair Services


Precision Hair Cutting 65+
Single Process Color 75+
Partial Highlights/Lowlights 95+
Full ​Highlights/Lowlights 125+
Multi-Dimensional Color 145+
Bayalage 125 -145+
Ombre 95-125+
Color Glossing 55+
Corrective Color ***
Brazilian Blowout 275+
Juvexin Hair Taming System 250+
Keratin Complex 250+
Olaplex Hair Treatment 40+
Brow Tinting 20+
Formal Upstyles 75+
Bridal Party Hair and Makeup 150+
Makeup 75+
Updo 75+
Bridal Updo 100+
Down Style with Curls 55+
Styling for photo/video shoots ***
Onsite Hair and Makeup ***
Fusion Hair Extensions ***
Seamless Hair Extensions ***



Free Consultation Required ***



To Enhance Your Natural Beauty More


Eye Lash Extension Full Set 240+
Eye Lash Extension Fill ***


Free Consultation Required ***







​Waxing Services

Brow $15+
Lip $15+
Chin $15+
Sideburns $15+
Ears $15+
Nose $15+
Full Face $50+


** Free Consultation required