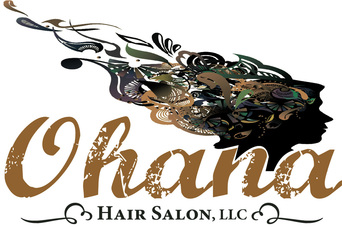 ​Our Master Stylists in Nashville firmly stand behind the true meaning of OHANA—it means "family" in Hawaiian. Ohana Hair Salon was established on Music Row in 2012 by Carrie Holder. With the help of family and friends, her dream to open up a Nashville Hair Salon finally came true. She wanted Ohana to be a place people can get away, come and relax, and just enjoy that few hours of freedom they get from their everyday, busy lives.
Ohana was able to expand in 2016, landing in midtown. This Nashville Hair Salon is a hidden gem with a boutique Nashville vibe.
We strive to give every customer exactly the hairstyle they are looking to achieve and we always offer free consultations for any questions you may have about any of our services. Our mission is to truly listen to each and every one of our clients' wants and needs and do our best to fulfill them all. Every Stylist at Ohana loves meeting and working with new clients and helping to make them look and feel great when they walk out the door of Ohana Hair Salon.
​
Our hair stylists in Nashville love and embrace every aspect of the Hair and Makeup industry, as well as provide personalized advice and services to each of our customers. We don't just cut hair, we design it! We take pride in everything we have ever done and do our best at making each and every client feel very welcome and comfortable in knowing that they will walk out of Ohana Hair Salon feeling beautiful. Having a staff that has worked in upscale hair salons and spas and top-rated photography studios, we bring years of experience and skill to Ohana.
​
Carrie Holder

, with a warm heart and a sunny spirit, likes to truly listen to her clients and understand exactly what it is they're looking for. She's called the surrounding counties of Nashville her home her whole life. She graduated from The Beauty Institute in Brentwood, TN in 2008 and went through a 16 week training program at a Franklin hair salon and spa, being trained in Brazilian Blowout, Koleston Hair Color, Redken and Aveda Color and Hair care. Later moving to an upscale salon in Nashville in 2010, she was trained in TIGI Color and Haircare, and able to build her Brazilian Blowout Business, being one of the first 5 stylist in Nashville hands on certified to do this treatment, before opening the doors of her own

Nashville hair salon,

Ohana Hair Salon, on music row, in 2012. Later expanding to Midtown in 2016. She's a strong believer in everything happens for a reason.

​

She's participated in a luncheon and a photo shoot with Go Red for Women and Heart Disease, A Prom Fashion Show Event with WSMV, has had 3 appearances on WSMV's More at Midday, Donated Baskets for auction at events such as Miriam's Promise, Habitat For Humanity, Westie Rescue, to name a few. Sponsored The Walk for Hydrocephalus and hike for the homeless in 2015, the Walk to Defeat ALS every year and has helped host Cut-A-Thons for March of Dimes and United Way.

She loves the joy of meeting new people and the opportunity to make them look and feel great about themselves. Flowers, music, and photography make her smile. God, family, and friends are close in her heart. Her passion is color and she loves every aspect in the technical world of hair and all of its art.
---
​

Heather Day

, is a native of Pleasant Shade Tennessee, a very small country town where everyone knows your name. She has lived on the outskirts of Nashville for over 10 years with her dog Marla.

Heather graduated from Genesis Career College in 2006, and the Tennessee State Board of Cosmetology for Instructors in 2007. She taught for 2 years and then decided to move forward in her personal career. She has worked for several top notch photographers for well over 8 years all around Nashville.

In 2014 she decided to broaden her knowledge and was trained/certified in Lash Extensions.

Heather specializes in multi-dimensional color, men and women cuts, eyelash extensions, Global Keratin Juvexin hair taming system, high-fashion/wedding hairstyles, and glamorous wedding make-up artistry.

To escape from work she enjoys live music, water activities, dinner and drinks with friends, or a weekend retreat back home in the country. God and her family are her support, and her career is her passion.
---
​

​Laura Conner,

Started young in the industry interning one of Nashville's top Stylists. Now with 13 years' experience, Laura is a Master Stylist that Specializes in all blonding Techniques, all over colors, cutting, and keratin smoothing treatments.

She has trained at the Bumble & Bumble University in New York, has been featured on TV, and has trained with top Brands like Schwarzkopf, Redken, Kevin Murphy, and Oribe, just to name a few.

​Her favorite part about doing hair is making others feel beautiful and is very blessed to have met so many friends while doing hair.
---
Jessami Jacobson,

Born in Kansas, She landed in Hendersonville Tennessee in the early 90's and later graduated from Hendersonville High school. After graduation, she went to the University of Memphis where she was a scholar athlete on the Memphis Pom Dance Team. She continued her dance career post-college for three seasons with the NBA Memphis Grizzlies Dance Team.

She came back to Nashville and was a Senior Event Marketing Representing at ALSAC/ St. Jude Children Research Hospital for a few years. Helping children is a passion of hers.

​Realizing she also had a passion for hair, she attended beauty school at the Aveda Institute and later trained under Darryl Bowslaugh, at Darryl Allen Salon in Nashville. She has been trained in Kevin Murphy product and color, and Keratin Complex smoothing treatment.

In her spare time, she's an assistant coach and hip hop choreographer for a high school dance team. Some of her loves, to name a few, are competitive dance, classic country music, her family, and her black lab brady.
---
​





​Barbara McIntosh, Proud to be a native of Nashville, Born and raised. Her top three favorite things in life to live by are Faith, Family, and everything else. She is very passionate about her god given talent of Barbering and hair design, having had a career in this field so far stemming over 30 Years. She was also blessed to have spent 23 of those years working in one of Nashville's top Hair Salons.
Her Barbering talents enable her to specialize in the latest men's styles and grey blending and also a unique barbering background, beard trimming, and much more.
She has a hair design background is in the most popular Women's cuts colors, highlights and perms of the fashion world today.
---





Michele Reed, Grew up in San Francisco Bay area and moved to Nashville in 2014. Following a dream of her and her husbands, they packed up and moved to the country for a slower pace and to live the "farm life".

She has been a stylist to nearly 16 years growing a thriving business in California and now working on growing a bustling business here in her favorite city. She is dedicated to developing a relationship with each and every client to give them the best look and experience a stylist can give.

While shes not making people gorgeous, she is at home on her farm with her husband, two kiddos, and their growing brood of farm animals. She also enjoys great country music and hitting any and every concert she can. Get in her chair and meet this city girl gone country.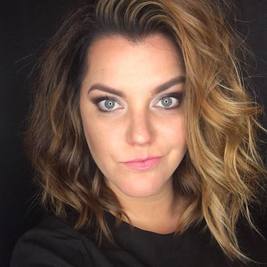 Jessica Rehm

---