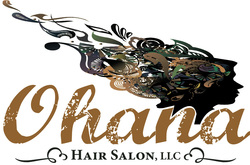 ​

​Your visit to Ohana Hair Salon may be the only time all day you have to relax. Our hair stylists in Nashville want you and your bridal party to feel tranquil joy on your big day. We want you to enjoy this time by avoiding numerous "visits" from relatives, constantly ringing cell phones and unattended children. This is your time, and you deserve it!

Ohana offers complete Bridal Packages for the bride and her wedding party. Our services at our Nashville hair salon include a consultation to determine hairstyle, headpiece placement (if you have one), and make-up application (colors you want to use, how dramatic or natural, etc.) We will spend as much time as we need with you to give you exactly what you want. It's your big day.

Our Stylists can help you decide what may look the best and make your vision of what you may want to come true. Whether its a sleek chignon, messy bun, towering curls, sleek curls, down and straight, traditional updo, we can create anything you may want.

In order to accommodate your exact needs and to make sure we are available, our hairdressers in Nashville ask that you book several months before your wedding day and photography sessions. It is best if you finalize your service needs early in your planning process and coordinate with your stylist all the details, including any special preferences you may have. Hairpieces, veil, certain type of makeup, eyelashes, ect.

---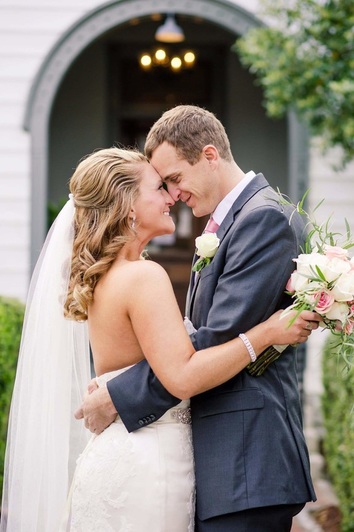 Onsite Services are available for the Bridal Party too!

Prices are the same as below plus an onsite fee per stylist needed.



" The Bride" Single Service Pricing:

Consultation - Free
​Trial Run Hair $100
Trial Run Make-up $75
(Trial run price is same as Wedding Day & Bride. Receives 2 to 2-1/2 hours of stylist time to get the exact look)

Bridal Portrait Hair $100
Bridal Portrait Make-up $75
Day of Wedding Bridal Hair $100
Day of Wedding Bridal Make-up $75



---


"Other Bridal Party Members"

Single Service Pricing $75
Down Style with Ironwork (curls, flatiron, etc.)$55
Short Style (chin-length and above)$40
Make-up $75
Flower Girl Hair Only $40
False Lashes (optional) $15


Bridal Packages

1. "Bride Only " Package

In this Package if you receive both hair and makeup you get $25 off ala carte prices

Prices are as follows:

Visit One: Hairstyle and Makeup Consultation FREE. Trial Run $175
Visit Two: Portrait Hairstyle and makeup application $175
Visit Three: Wedding Day Hair style and Makeup application $175
(Usually $ 525)
Total Package Price: $___450__
​
(If Bride doesn't need all three visits, you can still get Hair and Makeup
at package discount price of $150)


2. "Bridal Party" Package
Hair and Makeup $125
(Usually $150)